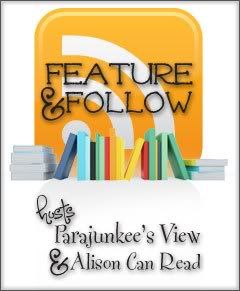 ------------------------------------------------------------------------------------------------
Q: What's the craziest thing you've ever done to get your hands on any particular book?
A.
I can't recall dong anything too crazy to get a book. I mean I've stood outside waiting a little while for the store to open to get a new book on it's release date a few times, but that's about it lol.
Although I very well might do something crazy in the future, just depends on the situation :p lol
Happy Friday lovelies!
Also I just want to mention that since GFC won't be allowing non-Blogger followers after March, if you're not a Blogger member I would really appreciate it if you'd consider following me through email or RSS. Thanks so much to everyone who follows already and to any new followers!