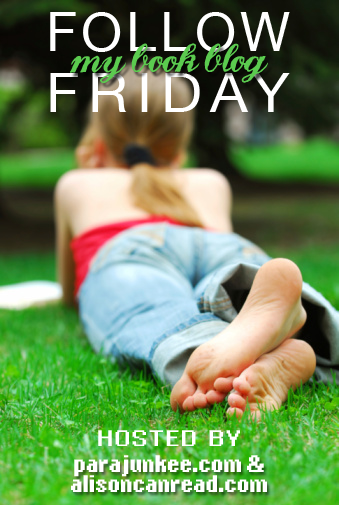 Follow Friday is hosted by the lovely
Parajunkee's View
and Alison at
Alison Can Read
. If you'd like to participate, it's easy. To learn more and get started, go check out:
Parajunkee
and
Alison Can Read

.
Join the fun and make some new friends!
-----------------------------------------------------------------------------------------------------
Q. How has your reading habits changed since you were a teen? or If you are still a teen what new genres are you in love with currently?
A.

Well my reading habits have changed a good bit over the years. I started reading a lot of YA books when I was 10 so it wasn't something that was strictly just a part of my teen years, the Harry Potter series was one of the first YA series I read. I read the whole Lord Of The Rings trilogy and the Chronicles Of Narnia series when I was in the 6th grade, and those are two of my all time favorites. I was always a bit of an advanced reader, although my mom did monitor some the books I read lol. Obviously I've always been really into the Fantasy genre but I started to branch out during that time and began reading a more wide variety of genres, everything from Historical Fiction to Paranormal.
Over the years the variety and quantity of books I read has grown even more. One genre I never really got into until recently was Horror, I'm not sure why but I just didn't take a big interest in it for quite awhile. Here lately though I've found myself coming across a number of Horror related books and actually wanting to read them. I'm also really loving Dystopians nowadays, The Hunger Games, The Chaos Walking trilogy, and Bones Of Faerie to name a few. I also read more memoirs and things of that nature now.
I'm glad that I expanded my reading preferences over the years because while the Fantasy genre is still one of my favorites, there are a lot of other great books out there from different genres that have had a big impact on me and will stay with me for a long time.
Happy Friday lovelies!