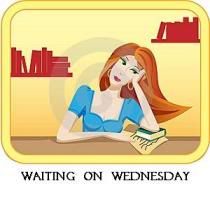 Waiting On Wednesday is a weekly event, hosted by
Breaking The Spine
, that spotlights upcoming releases that we're eagerly anticipating.
This weeks "can't-wait-to-read" pick for me is:
Blood Will Tell
Author: Samantha Young
Release Date: July 11th, 2011
Eden is a Soul Eater. While that hasn't meant much to her in the past, she's pretty sure any minute now she's going to go all "Carrie" on her eleventh grade class.

Noah is an Ankh. As an immortal Warrior, his purpose in life is to hunt down and kill Soul Eaters.

Eden is Noah's next assignment. Problem is… this is an assignment with a difference. Eden's not your average, run of the mill, Soul Eater. Noah's job? To test Eden for possible redemption.

It's a risky business.

Especially if Noah awakens Eden's inner monster.

It would be kind of hard for Eden to listen to the angel on her shoulder when the devil on the other is telling her, her new best friend is a lying, scheming, immortal enemy...

....betrayal is such a bitch.

So is Eden when you get on her bad side.
~Goodreads
------------------------------------------------------------------------
I really love the cover on this! The girl's eyes just really draw you in. I was really intrigued after reading the synopsis, luckily I won't have to wait too long for this one to come out :)
What's your Waiting On Wednesday pick?