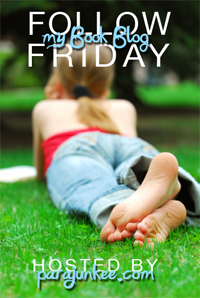 Follow Friday is hosted by
Parajunkee's View
If you want to participate, it's easy. To learn more and enter, check out:
Parajunkee
.
Join the fun and make some new friends!
Q.
In light of the Summer Solstice. Also known as Midsummer...lets talk about fairies. What is your favorite fairy tale or story that revolves around Faeries?
----------------------------------------------------------------------------------------------
A. First of all I absolutely adore Faeries. I've always had a huge obsession with them even when I was younger, to the point of going out in the woods near my house everyday to look for them. Although, I never did see any I still believed they were out there, and I still sometimes like to indulge myself and believe they really are there when I see things like a perfect ring of mushrooms. And quite obviously the majority of stories I love, all revolve around the Fae. They're one of the most interesting mythical creatures to read about and not to mention my favorite. See, once you get me started on Faeries I could ramble on for days oblivious to everything else :p
Ahem... Okay, back to the question, my favorite fairy tale would have to be "Thumbelina"
by Hans Christian Anderson. I've loved that story ever since I read it when I was 6 years old :)
As for my favorite current series about Fae would hands down have to be the "
Wicked Lovely"
series by Melissa Marr, but another series I'm really getting into now is the "
Iron Fey"
series by Julie Kagawa.
Another story that played a big role in feeding my growing Faerie obsession when I was younger is "Peter Pan" by J. M. Barrie. And of course I can't forget the play, "A Midsummer Nights Dream" by William Shakespeare, another huge obsession of mine.
Happy Friday to all the bloggers out there!