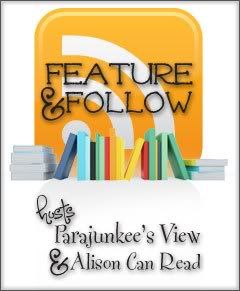 ------------------------------------------------------------------------------------------------
Q: What book would you love to see made into a movie or television show and do you have actors/actresses in mind to play the main characters?
A.
Ahh there's a few books I'd like to be seen made into movies or tv shows. The Vampire Academy series by Richelle Mead is one of my absolute favorite series, and I know they've already optioned it for film so I'm going crazy waiting for a studio to pick it up and start making the movie(s)! I mean really what's the hold up people???Lol.
I'd also like to see the Iron Fey series made into a movie, I mean combine the characters and the world building in the books wi
th a great director and you've got the makings for something that would be truly amazing to see on screen!
I'm about to start re-reading the Inheritance cycle by Christopher Paolini for one of my reading challenges this year, and it's had me thinking about how much I'd love to see these books made into movies or a tv series. I know the first book Eragon was made into a movie and honestly I was really disappointed with it, no offense to them but the movie makers just didn't do it justice. I think it could be really great with the right directors, and even though I didn't like the movie that was already made I still really like the books.
That said, I know a lot of people are hesitant about books being made into movies, and I can be too sometimes. But usually if I've read the book I'll give the movie a chance whether I really liked the book or not. Because in some cases I may like the movie better than I liked the book, or I may see the movie and prefer the book, but it just depends.
As for who I'd cast, I really can't even get into all that lol. People tend to get really picky when it comes to who plays their favorite characters, and I can understand it. It just depends on your preferences really.
Happy Friday Lovelies!
Also I just want to mention that since GFC won't be allowing non-Blogger followers after March, if you're not a Blogger member I would really appreciate it if you'd consider following me through email or RSS. Thanks so much to everyone who follows already and to any new followers!