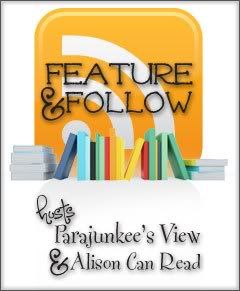 ------------------------------------------------------------------------------------------------
Q: What would your prefer: reading your favorite book over and over again until you got sick of it OR reading 100s of mediocre books? And why?
A.
Well this question is kind of tough :p But honestly I think I'd have to choose reading my favorite over and over again instead of reading hundreds of mediocre books. And that's simply because most of the time I have a hard time really getting into a mediocre book, you just don't fall in love with them the same way we do with our favorites.
And really, I don't think I'd get sick of reading any of my favorite books because there are so many things I love about each one!
Also I just want to mention that since GFC won't be allowing non-Blogger followers after March, if you're not a Blogger member I would really appreciate it if you'd consider following me through email or RSS. Thanks so much to everyone who follows already and to any new followers!