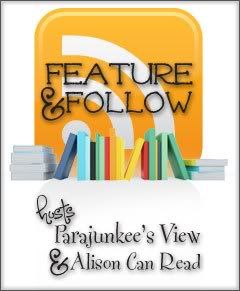 ------------------------------------------------------------------------------------------------
Q. Define what characteristics your favorite books share. Do they all have a kickass heroine or is the hot love interest the Alpha Male?
A. I will say that I do love books that have a strong, smart, kick ass heroine that can hold her own in them, like Katniss from the Hunger Games or Scarlet from Scarlet (lol seems like I'm repeating myself a bit there). When the heroine in a book is completely submissive and has that whole "damsel in distress", "can't-do-anything-for-herself" thing going on it makes it really hard to relate to the character and when I don't have a connection with the character it's harder to really get into the story.
I also like books where the male lead is a bad boy, that's actually sweet and caring under the tuff exterior. Or where the male lead is just sweet from the get go.
But really, while I do read books that have similarities a lot of my favorite books are different from each other. But one thing they all have in common is the fact that they're all great stories.
Also I just want to mention that since GFC won't be allowing non-Blogger followers after March, if you're not a Blogger member I would really appreciate it if you'd consider following me through email or RSS. Thanks so much to everyone who follows already and to any new followers!