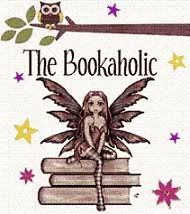 So my good friend
Pixie
over at
The Bookaholic
is hosting a blog follower appreciation giveaway in honor of reaching 300+ blog followers! There are 17 awesome books on the list and the winner gets their pick of which book they want!
So why not go over and follow her then enter the giveaway? You know you want to. I mean who doesn't like free books??? Plus she's an awesome blogger and friend so it'd be more than worth it :)
The giveaway ends on January 4th so hurry and go here to get yourself entered!