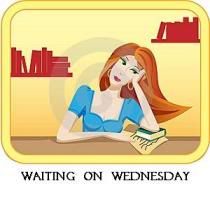 Waiting On Wednesday is a weekly event, hosted by
Breaking The Spine
, that spotlights upcoming releases that we're eagerly anticipating.
---------------------------------------------------------------------------
This weeks "can't-wait-to-read" pick for me is:
Of Poseidon
Author: Anna Banks
Publication Date: May 22nd, 2012
"Emma and her friend Chloe are spending vacation in Florida. When Emma (literally) runs into a hot guy named Galen on the beach, little does she know he's a prince of the Syrena. Galen and Emma both feel something strange – is it attraction? – and Galen suspects that Emma might well be the girl he's heard of – a human who can communicate with fish.
What follows is a deadly scene with a shark in which Galen witnesses Emma's gifts. He must know more about her, and follows her back to New Jersey, and high school, to find out for sure if she's the key to saving his kingdom. Soon, Emma can't deny her feelings for him, but can't explain them, either – and both she and Galen must learn more about where she comes from and what her powers are before they can trust one another and their feelings."
~Goodreads
-----------------------------------------------------------
I'm just dying to get this book! I've seen some rave reviews from some lucky bloggers who got the chance to read and review early, and between that and reading the synopsis I'm sure that I will be buying this as soon as it comes out! It seems like such a unique and intriguing take on the mermaid genre (which I love), and also the cover is just perfect. I've got a feeling this one will be a hit in 2012 :)
What are you waiting on?