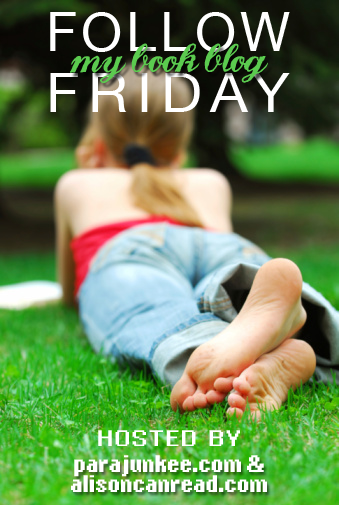 Follow Friday is hosted by the lovely
Parajunkee's View
and Alison at
Alison Can Read
. If you'd like to participate, it's easy. To learn more and get started, go check out:
Parajunkee
and
Alison Can Read

.
Join the fun and make some new friends!
---------------------------------------------------------
Q. Have you ever wanted a villain to win at the end of a story? If so, which one??
A.
This weeks question is definitely one that makes you think. I'm having a bit of a hard time thinking of an answer to it.
Usually readers kind of bond with the hero of a story and are on their side rooting for them. If a reader doesn't really seem to care what happens to the hero then perhaps there was a bit of an issue with the authors development of that character. But on the other hand it could have been done on purpose, and the author actually wants you to root for the villain in the story.
At the moment I can't really think of a book I've read where I've been leaning towards wanting the villain to win instead of the hero. I'll definitely be thinking on it today and if I think of one I'll be sure to update.
Happy Friday lovelies!