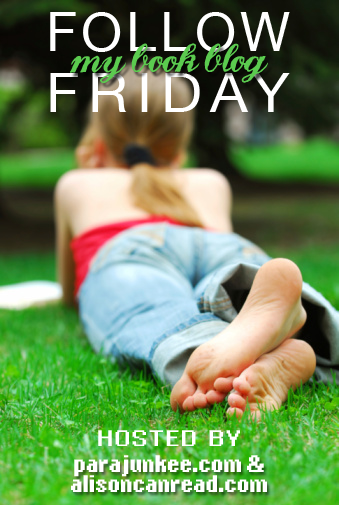 Follow Friday is hosted by the lovely
Parajunkee's View
and Alison at
Alison Can Read
. If you'd like to participate, it's easy. To learn more and get started, go check out:
Parajunkee
and
Alison Can Read

.
Join the fun and make some new friends!
---------------------------------------------------------
Q. If you could change the ending of any book (or series), which book would you choose? Why and to what?
This is going to be a spoiler fest so try to write the title of the book as a dominant feature - and warn people about spoilers.
A.
Well honestly there aren't any series or books that come to mind that I would want to change, usually I'm pretty satisfied by the endings of books. With most of the books I read I think the author wraps everything up well enough by the end of the book. Now when you have a series things are a bit different because author usually ends the books with a cliffhanger, now cliffhangers do tend to drive me crazy because I'm itching to know what happens next but I wouldn't necessarily want to change it.
And like all things book related, I think it depends on your preferences. Although it seems that the ending to Breaking Dawn is one that a lot of people don't seem satisfied with, but to be honest I never made it past the first book in the series (it just wasn't my cup of tea) so I can't really comment lol.
I'm racking my brain here trying to think of a book that I thought had a "bad ending" but unfortunately...... I've got nothing, but if I do think of one I'll update my post :p
Happy Friday lovelies!