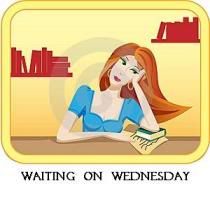 Waiting On Wednesday is a weekly event, hosted by
Breaking The Spine
, that spotlights upcoming releases that we're eagerly anticipating.
This weeks "can't-wait-to-read" pick for me is:
Drink, Slay, Love
Author: Sarah Beth Durst
Publication Date: September 13th, 2011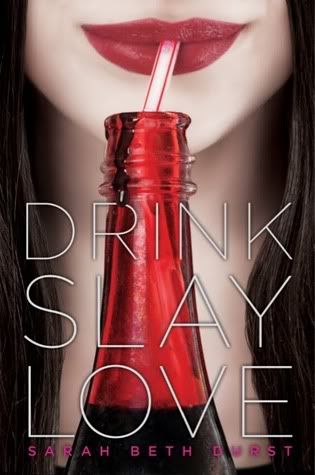 "Pearl is a sixteen-year-old vampire... fond of blood, allergic to sunlight, and mostly evil... until the night a sparkly unicorn stabs her through the heart with his horn. Oops.

Her family thinks she was attacked by a vampire hunter (because, obviously, unicorns don't exist), and they're shocked she survived. They're even more shocked when Pearl discovers she can now withstand the sun. But they quickly find a way to make use of her new talent. The Vampire King of New England has chosen Pearl's family to host his feast. If Pearl enrolls in high school, she can make lots of human friends and lure them to the King's feast -- as the entrees.

The only problem? Pearl's starting to feel the twinges of a conscience. How can she serve up her new friends—especially the cute guy who makes her fangs ache—to be slaughtered? Then again, she's definitely dead if she lets down her family. What's a sunlight-loving vamp to do?"
~Goodreads
---------------------------------------------------------------------
I think this book sounds really interesting, it has a unique storyline (well to me at least) and hopefully it'll be as good as I want it to be. I'm really looking forward to picking this one up!
What are you waiting on?