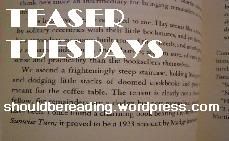 ~Grab your current read
~Open to a random page
~Share two "teaser" sentences from somewhere on that page
~Don't forget, no spoilers! (You don't want to ruin the book for others)
~Share the title & author too, so that others can add the book to their TBR Lists if they like your teasers!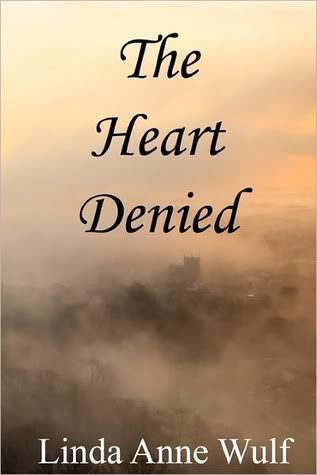 The Heart Denied
By: Linda Anne Wulf
"Caught in a hearty embrace by his father's oldest and dearest friend, Thorne first glimpsed his bride-to-be over the big man's shoulder. What irony that her eyes were green, the second pair to pierce his heart today."
Page 14
Book Synopsis
"In 1728, Thorne Neville leaves Oxford University and one devastated courtesan to take his deceased father's title, occupation, estate and advice--that being to marry the Viscount Radleigh's convent-schooled daughter, and thus spare himself the potential heartache of a love match. Having watched his father grieve away eighteen years for his dead mother, Thorne grimly understood that advice--though he doubts it will matter. His own heart was buried years ago, along with his childhood love.
But Thorne is about to learn that fate doesn't bow to plans, and that denying his heart will cost not only him, but others as well. The lesson involves four strong-willed women: Katy, the spirited courtesan who loves him and plots to conceive his child; Gwynneth, the rebellious wife whose preference for convent vows over marriage vows makes Thorne's domestic life hell; Caroline, the sultry socialite who not only schemes with Thorne's half-brother to ruin him, but tries to seduce Thorne while pretending to be Gwynneth's dearest friend; and Elaine, the chambermaid who must at all costs keep Thorne from guessing her true identity.

As Thorne's carefully constructed world disintegrates in a succession of murder, rape, suicide and betrayal, he must begin the painful recovery of his heart, in order to rediscover the woman who has held it for so long."
~Goodreads
-------------------------------------------------------------------
I'm really loving this book so far! It's a Historical Fiction/Romance novel, and it puts me in mind of some of my favorite classics. I can already tell this is going to be a book that goes on my favorites list! :)
Hope you all enjoy the teaser!