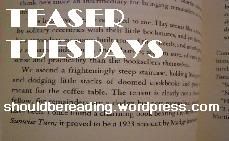 ~Grab your current read
~Open to a random page
~Share two "teaser" sentences from somewhere on that page
~Don't forget, no spoilers! (You don't want to ruin the book for others)
~Share the title & author too, so that others can add the book to their TBR Lists if they like your teasers!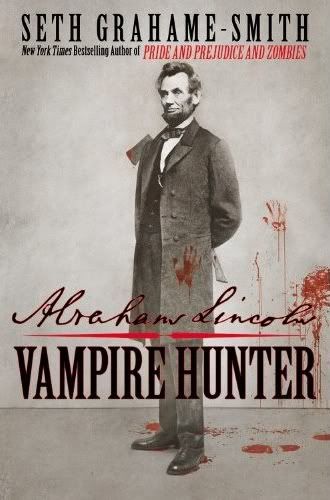 Abraham Lincoln: Vampire Hunter
by: Seth Grahame-Smith
"Something leaned over me. Its eyes were a pair of black marbles. Its skin a translucent collage of pulsing blue veins. And its mouth... its mouth could barely contain its wet, glassy fangs. It was Henry."
Page 13
Book synopsis:
Abraham Lincoln was just a boy when he learned that his mother's untimely death was actually the work of a vampire. From then on, he vowed to devote his intelligence, strength--and skill with an ax--to the elimination of the soulless creatures. It was a path of vengeance that would lead him all the way to the White House.

No one ever knew about Lincoln's valiant struggle against the undead... until author Seth Grahame-Smith laid eyes on Abe's secret journal--the first living person to do so in over 140 years. Putting a supernatural spin on revisionist history, Seth has reconstructed Lincoln's true life story--while revealing the role vampires played in the birth, growth and near-death of our nation.
---------------------------------------------------------------------------------
This book came well recommended by a good friend of mine and so far I'm really liking it. I love vampires and I'm a total history nerd so this book is a perfect fit for me lol.
Hope you all enjoy the teaser :)