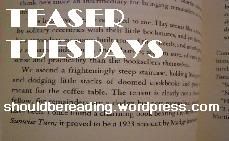 Teaser Tuesday is a weekly book meme hosted by
Should Be Reading
.
The idea is to:
~Grab your current read
~Open to a random page
~Share two "teaser" sentences from somewhere on that page
~Don't forget, no spoilers! (You don't want to ruin the book for others)
~Share the title & author too, so that others can add the book to their TBR Lists if they like your teasers!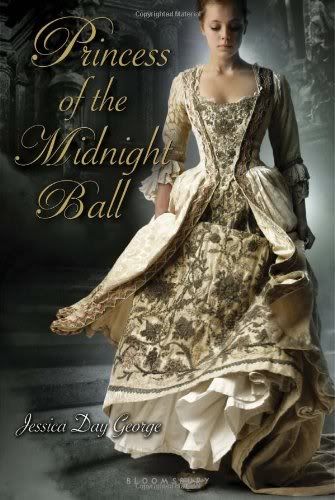 Princess Of The Midnight Ball
"Because he had once been human, the King Under Stone sometimes found himself plagued by human emotions. He was experiencing one now, as he faced the mortal woman before him, but it took a moment for him to give it a name. After a pause he labeled it "triumph."
Book Synopsis:
A tale of twelve princesses doomed to dance until dawn…
Galen is a young soldier returning from war; Rose is one of twelve princesses condemned to dance each night for the King Under Stone. Together Galen and Rose will search for a way to break the curse that forces the princesses to dance at the midnight balls. All they need is one invisibility cloak, a black wool chain knit with enchanted silver needles, and that most critical ingredient of all—true love—to conquer their foes in the dark halls below.
But malevolent forces are working against them above ground as well, and as cruel as the King Under Stone has seemed, his wrath is mere irritation compared to the evil that awaits Galen and Rose in the brighter world above.
----------------------------------------------------------------------------------------