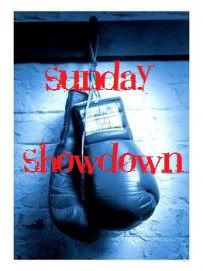 Sunday Showdown is a weekly meme hosted by my good friend,
The Bookaholic
.
The idea behind this meme is to answer a question that has been asked of two topics (a "versus") for readers to have fun with! Discuss, rant, compare. Which side would you choose in the Showdown? Don't forget to leave a commen
t
over at
The Bookaholic's
page with a link to your own post that answers this week's Showdown!
Moroi Vs. Dhampir (The Vampire Academy Series)
Which side would you join if you had to choose?
I would choose Dhampir, hands down :) the majority of them are very strong and courageous, and they put the well being and safety of the Moroi they protect above their own. It's easy to say that they're pretty badass, and who doesn't like getting to take out some bad guys? :)