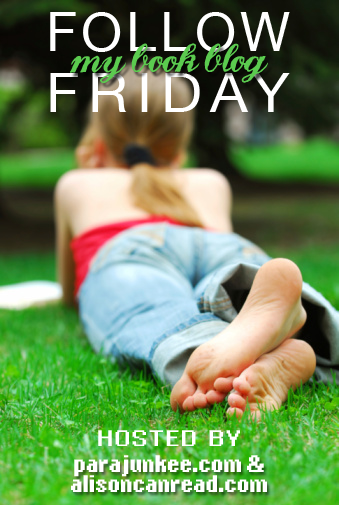 Follow Friday is hosted by the lovely
Parajunkee's View
and Alison at
Alison Can Read
. If you'd like to participate, it's easy. To learn more and get started, go check out:
Parajunkee
and
Alison Can Read

.
Join the fun and make some new friends!
------------------------------------------------------------------------------------------------
Q: Keeping with the Spirit of Giving this season, what book do you think EVERYONE should read and if you could, you would buy it for all of your family and friends?
A:
Well I believe I'll go with a classic, I think everyone should read
Wuthering Heights
by Emily Bronte. It's one of my favorite classics of all time. Even if some people end up not liking it, I think that everyone should give it a chance and read it at least once. And who knows they might just end up loving it as much as I do! I've read Wuthering Heights many times over and I'm sure I'll continue to do so in the future :)
Now I couldn't answer this question without mentioning the Harry Potter series. I basically grew up reading these books, it was one of the first YA Fantasy series I ever read. The world of Harry Potter is such a fantastically magical place to get lost in, and no matter how many times I re-read them I can't imagine ever getting tired of these books! If I ever have kids someday I'll be extremely excited to introduce them to the greatness that is Harry Potter. To put it simply these books are amazing and I think everyone should read them!
Happy Friday lovelies!