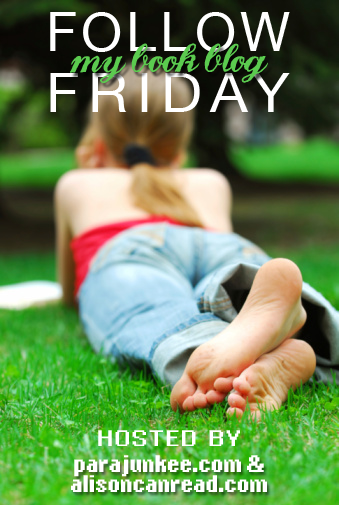 Follow Friday is hosted by the lovely
Parajunkee's View
and Alison at
Alison Can Read
. If you'd like to participate, it's easy. To learn more and get started, go check out:
Parajunkee
and
Alison Can Read

.
Join the fun and make some new friends!
------------------------------------------------------------------------------------------------
Q. What book that hasn't been turned into a movie (yet) would you most like to see make it to the big screen, and who would you like cast as your favorite character?
A.
Well I'd obviously love to see the
Vampire Academy
series as a movie, but I'm sure a lot of people will pick that one today :p
I would also love to see the
Iron Fey
series and the
Chaos Walking
trilogy made into movies.
Now as far as the casting goes, I would pick someone like
Angelina Jolie
for Queen Mab in the
Iron Fey
series, and then maybe Liv Tyler for Queen Titiana. I'm not sure about who I'd pick for the othe
r main characters. I'll have to ponder on that.
And I don't even know where to start with picking people to play the characters in the
Chaos Walking
trilogy, I'll definitely have to do some thinking on that one. And by the way if you haven't read the
Chaos Walking
trilogy, I highly recommend it! :)
Happy Friday lovelies!