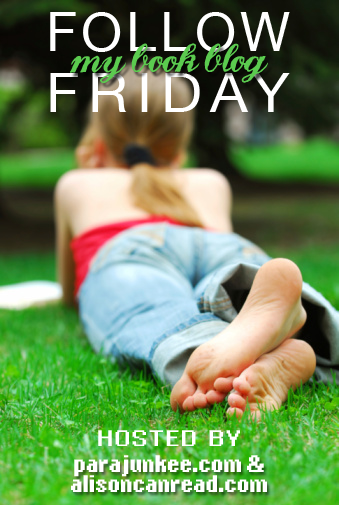 Follow Friday is hosted by the lovely
Parajunkee's View
and Alison at
Alison Can Read
. If you'd like to participate, it's easy. To learn more and get started, go check out:
Parajunkee
and
Alison Can Read

.
Join the fun and make some new friends!
------------------------------------------------------------------------
Q. It's that pesky magic book fairy again! She has another wish: What imaginary book world would you like to make a reality?
A.
Well the Harry Potter world is an obvious choice
and I'm sure a lot of other people will pick that one too :p But
I would be ecstatic if it was a reality, and I'd be more than ready to get my letter via owl and be swept off to Hogwarts :D
Another world I would love to make a reality would be the world of Nevernever from Julie Kagawa's Iron Fey series, to put it simply that world is absolutely enthralling, magical, slightly dark, and intoxicating.

PLUS

there are Faeries, you can't go wrong with that!
And of course the little kid in me would be on cloud nine if the world of Neverland from Peter Pan was a reality as well.
Happy Friday lovelies!