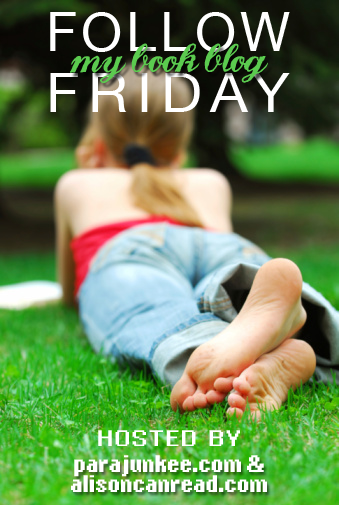 Follow Friday is hosted by the lovely
Parajunkee's View
and Alison at
Alison Can Read
. If you'd like to participate, it's easy. To learn more and get started, go check out:
Parajunkee
and
Alison Can Read

.
Join the fun and make some new friends!
-----------------------------------------------------------------------------------------------------
Q. If you could write yourself a part in a book, what book would it be and what role would you play in that book?
A.
If I could be written into a book, I would most definitely want to be written into some type of Faerie based book. The Wicked Lovely series, or the Iron Fey series would both be books I would love to be included in. I love any and all things Faerie, I've always found the Faerie species and their folklore/mythology to be one of the most interesting types out there. Faeries are such beautiful beings and have a magical, captivating nature about them. Ever since I was a kid I've been enthralled by them (borderline obsessed lol), so what could possibly be better than being part of that world?
As for what role I'd play, I think I would be mostly the same, personality wise, as my normal self. But perhaps a bit more bad-assed ha :p Although depending on what book I was written into it may differ a little bit. If I was written into the Iron Fey series I would either be part of the Unseelie (Winter) court, or the Iron realm. If I was written into the Wicked Lovely series I would be part of the Winter court, or possibly the Dark court, although I may be a bit biased since my fave characters in Wicked Lovely are in the Dark court lol :p
Happy Friday lovelies!