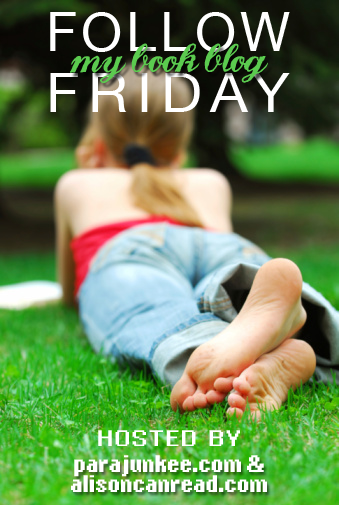 Follow Friday is hosted by the lovely
Parajunkee's View
and Alison at
Alison Can Read
. If you'd like to participate, it's easy. To learn more and get started, go check out:
Parajunkee
and
Alison Can Read

.
Join the fun and make some new friends!
-----------------------------------------------------------------------------------------------------
Q. In books like the Sookie Stackhouse (True Blood) series the paranormal creature in question "comes out of the closet" and makes itself known to the world. Which mythical creature do you wish would come out of the closet, for real?
A.

Definitely

Faeries hands down! I would be overjoyed at the prospect of having Faeries living in our world.
I've been obsessed with Faeries since I was a kid, and often wondered what exactly it would be like to have Faeries in our world as a part of our everyday lives. Not to mention the possibility of being able to cross over into their world and explore it, and witness their magical abilities.
But as with all creatures some aren't very nice, and Faeries have a tendency to be very clever and cunning. So of course we'd have to keep on our toes, I mean after all you wouldn't want to end up having your baby stolen and replaced with a changeling or some such mischief!
Happy Friday lovelies!