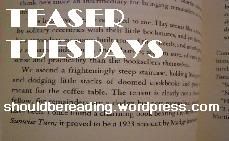 ~Grab your current read
~Open to a random page
~Share two "teaser" sentences from somewhere on that page
~Don't forget, no spoilers! (You don't want to ruin the book for others)
~Share the title & author too, so that others can add the book to their TBR Lists if they like your teasers!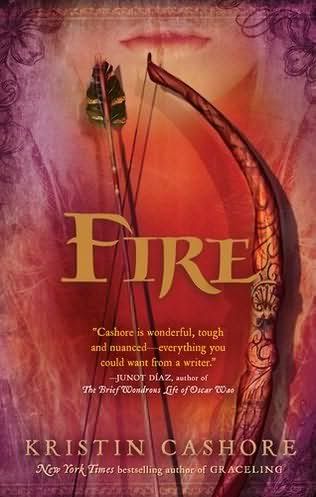 Fire
By: Kirstin Cashore
"But you don't love me as much as I love you," he said. "Which is what made me this way"
This was harsh coming from a friend she would lose her life for. And harsh that he would say such a thing right before she was about to leave for so long."
Page 127
Book Synopsis:
She is the last of her kind...
It is not a peaceful time in the Dells. In King City, the young King Nash is clinging to the throne, while rebel lords in the north and south build armies to unseat him. War is coming. And the mountains and forest are filled with spies and thieves. This is where Fire lives, a girl whose beauty is impossibly irresistible and who can control the minds of everyone around her.
Exquisitely romantic, this companion to the highly praised

Graceling

has an entirely new cast of characters, save for one person who plays a pivotal role in both books. You don't need to have read

Graceling

to love

Fire

. But if you haven't, you'll be dying to read it next.
------------------------------------------------------------------------------------
Hope you all enjoy the teaser! :)